Sports Vision Training in Sidney
Giving Athletes an Edge Over Their Competition
Ready to Get Your Vision Into Shape?
It takes way more than strength and speed to be at the top of your game.
The skills required by an athlete — those that make the difference between good and extraordinary — depend on vision skills which can be perfected.
Baseball, tennis and football are examples of sports games that require the skills and abilities to keep your eyes focused on the ball.
Football receivers and quarterbacks need a high level of tracking and depth perception to complete a pass, as well as high peripheral vision awareness.
Sports vision training can enhance the communication between your eyes, brain and body, to help you excel in your sport and turn your vision into an invaluable asset on the court or field.
---
Give Your Eyes the Care They Deserve
---
Sport Vision Training in Sidney
Meet our Eye Doctors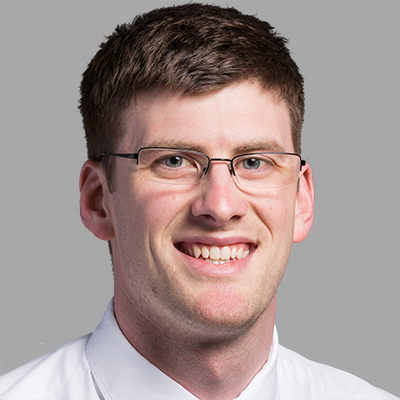 Monday

8:00 am - 5:00 pm

Tuesday

8:00 am - 5:00 pm

Wednesday

8:00 am - 5:00 pm

Thursday

8:00 am - 6:00 pm

Friday

8:00 am - 5:00 pm

Saturday

8:00 am - 12:00 pm

Sunday

Closed
VSP

Medicare

United Healthcare

Aetna

Spectera

Medicaid

Anthem

EyeMed

Anthem Blue Cross Blue Shield

Metlife

Blue Cross

Metlife Vision
---
4 Ways Sports Vision Training Can Give You a Competitive Edge
Builds visual skills

Sports vision training strengthens essential visual skills, such as:

Hand-eye coordination
Peripheral vision
Reaction time
Visual memory
Depth-perception

Custom-designed program

Our eye care professionals will consult with you and create a program designed according to your strengths, weaknesses, and athletic goals. This therapy consists of weekly in-office appointments and assigned daily exercises.

Fits your training schedule

Weekly appointments and daily exercises can easily conform to your workout routine. With just 20 minutes a day, you may begin to see improvement in your performance.

Optometrist-approved

Sports vision therapy is a scientifically-proven method of enhancing athletic performance. The program is developed by optometrists with extensive training in monitoring eye health and building visual skills.
Sports vision training: the ultimate game changer
- Aug. 05, 2023
Glad my daughter told me to go to Sidney instead of other location (which I had appointment at other
... Show More
location). Took me right in for testing and no wait for Doctor to come in for examination. I had the pleasure of meeting Mary who was so helpful in helping me find the right glasses for me. She went above and beyond in every step explaining different things. The glasses came in sooner and I picked up and again I had the help of Mary. She should be commended on her outstanding Customer Service. Thanks again Mary and Roberts Eyecare of Sidney NY.
- Nov. 26, 2022
We have been using this Robert eye care for over 4 years. Everyone on staff is friendly, understandi
... Show More
ng, and take the time to explain what they see. They do not over charge or force you to spend when not needed. They work well with your insurance and explain what the insurance will and will not cover. I highly recommend Roberts Eye care in Sidney NY.
- Dec. 15, 2021
After i Walked in I was greeted right away, and in the waiting area I was sitting and waiting two mi
... Show More
nutes. Then I went back for my check up and those who examined me were very friendly and courteous.
- Sep. 27, 2021
Amazing people here. Will never go anywhere else in NY for eyecare. Thank you Roberts Eyecare.
- May. 05, 2021
Staff were really polite at front desk, as well as the nurses who were very kind, and the doctor who
... Show More
was also pretty cool.
- Apr. 20, 2021
Every time I come to Roberts Eye Care in Sidney I am treated with great courtesy, professionalism, a
... Show More
nd kindness. The expert care I receive gives me confidence my eyes are in the best possible "hands" 🙂 I highly recommend Roberts Eye Care
- Mar. 24, 2021
Very professional staff here! They all had pleasant attitudes & exceptional customer service skills.
... Show More
. They will definitely take good care of you. I came in for an appt with my 2 small children (both under 3) and the girls up front went above and beyond to help in whatever way they could so everything ran smoothly. The doctor was very pleasant to speak with and I left my appt more educated about my vision. I definitely recommend!
- Mar. 19, 2021
PROFESSIONAL ON A PERSONAL LEVEL. Thanks again to everyone. The combination of my experiences with a
... Show More
ll of you would have to be chalked up to being friendly, professional, patient,knowledgeable, courteous,and personable staff. Won't have to go there too many times before I consider you all friends instead of simply healthcare providers.
- Oct. 08, 2020
The best eyecare facility I've ever been to. All of the staff and nurses are so kind and they will
... Show More
always take me right away and tell me to come in with no wait or hesitation if anything gets worse. Dr. Belanger is the kindest doctor I've ever met, he genuinely cares about his patients, and knows exactly what he's doing. 10 out of 10 would recommend!
- May. 31, 2019
The best eye glass place I have ever been to. I would highly recommend to everyone. Took the time to
... Show More
do a really extension exam. Way better than any other place I have been to. Also accepted my insurance. Doctor introduced himself by his first name and had an awesome handshake. I knew right away that I was going to like this place. Also eye glasses can be made right there. This place is a good choice for all.
- May. 08, 2019
They answered all my questions of having diabetes with my eyes
- Jan. 16, 2019
My daughter is 4 and was referred by her school for a eye exam. All the staff were very patient with
... Show More
her while waiting for her turn and great with having the paper work ready and made it simple for first timers. Then the women who did her first eye test was great and made it fun and exciting for her! The dr was amazing and very very kid friendly! He had to put drops in her eyes and distracted her while putting them in and kept her smiling then they put on cartoons for us while we waited for the drops to dilate her eyes! He also explained everything to me in simple terms and took time to answer all of my questions and concerns. Also the man who helps picks out glasses with you made her feel super special with explaining how they make lenses for the glasses you pick out just for you and that they wouldn't work for anyone but her! She had a great first time experience and it means a lot sense we will be visiting there often because sadly her eye sight isn't good but hopefully it will get better with the glasses and this team of amazing people to help!
Sport Vision FAQs
I have 20/20 vision. Why should I do sports vision training?
Thinking that 20/20 vision is the equivalent of perfect vision is a common misconception. Visual acuity and visual skills are two separate things. Visual acuity tests measure how well you can read letters from a chart, but it can't predict how well you'll see the ball or how quickly you'll react to visual stimuli. It's common for people with 20/20 vision to lack the visual skills needed to truly excel in their sport.
What does sports vision training involve?
The sports vision specialist will consult with you, administer eye tests, and provide you with a custom-designed treatment program best suited for your needs and aspirations. During the weekly in-office sessions, the specialist will assign home exercises, measure your progress, and adjust the program as needed.
What tests do I need for sports vision?
During the initial consultation, a sports vision specialist will give you an eye exam to determine your eye health and visual skills. The eye exam may test the following:
Visual acuity
Contrast sensitivity
Eye tracking
Focus
Depth perception
---